Welcome Ceremony



The Welcome Reception starting at 19:30 will be housed in the Hôtel de Région Poitou-Charentes (15 rue de l'Ancienne Comédie, 86000 Poitiers). All delegates and accompanying persons are cordially invited to participate to this welcome cocktail kindly offered by the Regional Council of Poitou-Charentes. This reception will give you an opportunity to network with exhibitors and colleagues while enjoying a cocktail and some French "mises en bouche".
Student Night
The
event will begin at 7:30 pm and will be held at the Plan B bar (30-32 boulevard du Grand Cerf, 86000 Poitiers). A pretty cool local band, a dinner, and two drinks will be proposed. Free for ISBS 2015 students who are registered for this event!
Le Plan B is close to the train station, which can be reached via the bus line 1. To go back to the dorms, the night bus lines N2A, N2B are available.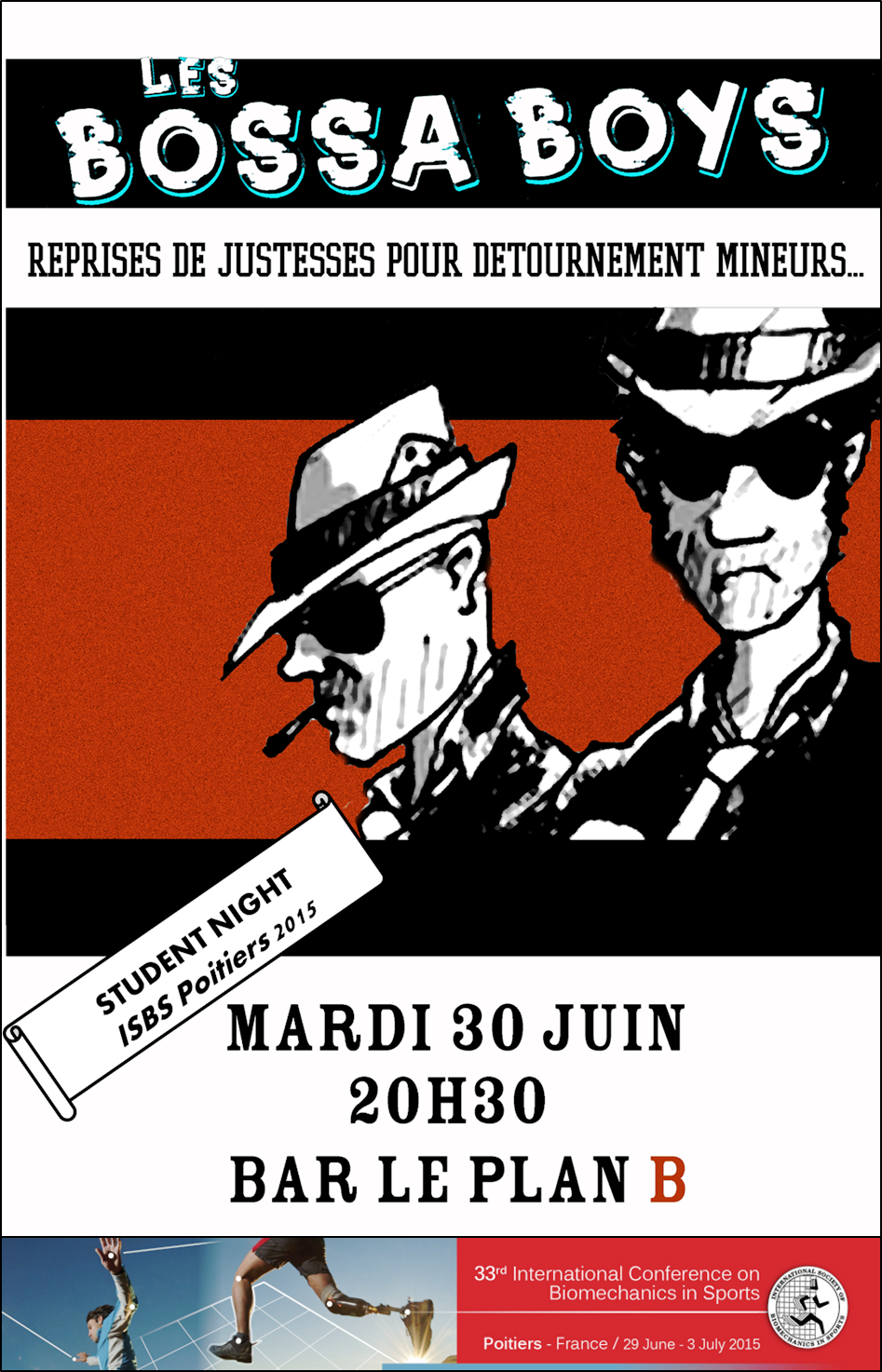 Wine & Cheese Night
It was almost impossible to organize a congress in France without offering a Wine and Cheese tasting evening. During this special event starting at 19:00, different cheeses from the area - famous for its goat cheeses -will be savoured. Of course, these different cheeses will be accompanied with appropriate wines from local vineyards and from abroad, such as the wines of the "Haut-Poitou". This evening should have been called "Wine, Cheese and Oysters evening" but it was too long on the program. Oysters from the island of Oléron, among the most famous oysters worldwide, will indeed also be served.

Gala Dinner
Closing Banquet at the Impressive "Salle des Pas Perdus - Palais des Ducs d'Aquitaine"
During the Closing Banquet, some treasures of the "cuisine française" will be offered in an unforgettable setting: the Great Hall of the palace of the Counts of Poitou and Dukes of Aquitaine. Built by Eleanor of Aquitaine around 1200, this Great Hall is of majestic proportions (47m long × 17m wide) for this period of time. It follows an Angevin Gothic architecture - also named Gothic Plantagenet (blind arches, capital hooks, masks, decorated bases). It will be hard for you to stay focused on your meal in such a venue.