On-campus Student dorms "Cité Descartes"

The on-campus student dorms is a good way to save money. The dorm rooms are single. All the participants of ISBS 2015 can book a room. Cité Descartes proposes two levels of confort:

The room has to be booked in the same time as you register to the congress, a on-line registration form will be available. The rooms are available for booking from Friday 26th June 2015 to Friday 10th July 2015.
An update (Feb 2015) of the price list for ISBS 2015 on-campus student dorms can be found HERE.
Proof of student status required at time of registration.

Room or studio is only for ONE persorn. They are equipped with small beds.

Prices include bed linen.

Prices do not include toiletries.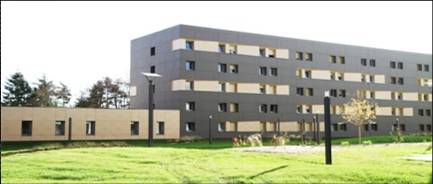 The student dorms, conference hall and restaurant for the lunch are all gathered in the main campus, less than 5 minutes walk each others.